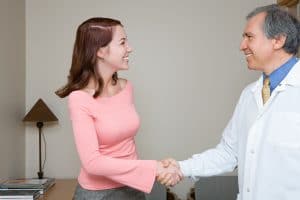 By correcting problems with poor dental alignment, you can make a remarkable improvement to the quality of your smile. If you have been reluctant to seek a solution to problems with teeth that overlap, or gaps between teeth, due to concerns about braces, you can talk to your dentist about clear aligners. With clear aligners, you can avoid the cosmetic issues created by conspicuous metal braces. Your adjustment will be provided through a sequence of clear plastic aligners that you wear throughout the day. At the end of your adjustment, you can be amazed by how much your smile has been improved! In addition to being discreet, clear aligners can also be less intrusive than metal braces, as you can remove your aligners.
Using Clear Braces To Change The Alignment Of Your Teeth
Your aligners work by gradually moving your teeth into better alignment. As your treatment time passes, you will move to new aligners, with each one bringing you closer to your final adjustment. You can take the aligners out on your own, which can make it easier to eat, and to clean your teeth. With that said, spending too much time without your aligner in place can slow down your treatment time.
Is Orthodontic Work Always Necessary When You Want To Target Alignment Flaws?
Your dentist may be able to fix an alignment issue through cosmetic dental work. Depending on the severity of your problems, you may be able to cover up spaces and overlaps with porcelain veneers. Your veneers will be permanently placed over the front of your teeth, and are designed to give your smile a flawless look.
Talk To Dr. Young About Addressing Concerns With Your Dental Alignment
If you want to do something about smile flaws caused by poor alignment, talk to Michael J. Young, DDS about clear braces. By taking advantage of this approach to orthodontic work, you can discreetly adjust your teeth, and make fantastic changes to your appearance! We are proud to offer our services to  families from Breaux Bridge, Broussard, Scott, Youngsville, and surrounding communities. To learn more, contact us today at our Lafayette, LA, dentist's office at 337-237-6453.