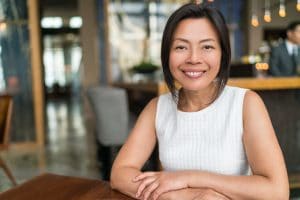 Many people can find at least one issue with their smile that they would like to change. It may be an issue with the color of their teeth, or the condition of a particular tooth that draws unwanted attention. While many different concerns might leave you dissatisfied with your appearance, you can be excited to learn how many issues your dentist can address through cosmetic dental work. Many different problems can be remedied through bonding and contouring. These treatments can be used to make dramatic changes to a particular tooth, and in less time than you might expect. You can look forward to how bonding and contouring can make impressive fixes in as little as a single appointment!
Using Bonding And Contouring Work To Address Smile Flaws
Bonding and contouring treatments can make effective changes to how you look. Contouring is used to improve the shape of a tooth, and reduce the size of a tooth that might be too large. Bonding involves the placement of composite resin (which is also used to create life-like fillings) on the surface of a tooth. This can hide problems like superficial dental damage. It can also add to the size of a tooth, and may be useful for closing a gap between two teeth.
Learning More About How Cosmetic Work Can Benefit Your Smile
If you want to determine how to move forward with cosmetic dental work, make an appointment to discuss this with your dentist. Patients will come in with many different interests. By explaining what you want to change about your appearance, and allowing your dentist to examine your smile, you can learn what approach might be the most beneficial.
Talk To Dr. Young About Dental Bonding And Contouring
If you want to make a notable improvement to your smile, see Dr. Young to discuss dental bonding and contouring. Our practice is proud to help patients enjoy remarkable smile improvements – if there is something you wish to change about your appearance, let us know! We gladly work with individuals in Breaux Bridge, Broussard, Scott, Youngsville, and surrounding communities. To learn more, contact us today at our Lafayette, LA, dentist's office at 337-237-6453.