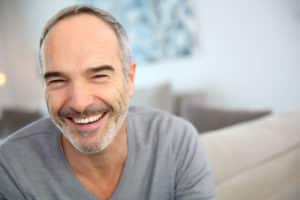 Are you tired of feeling insecure because of imperfections with your smile? Do you long for the days of a bright, white smile you were proud to show off, both in-person and in photographs? Have you been unhappy with over-the-counter dental treatments in the past, and since worried that there is no way to achieve the kind of bright smile you once had? If so, it is time to consider how professional whitening treatment could help brighten and even rejuvenate your smile. A cosmetic dentist can help provide treatment that can help dramatically lighten your teeth, so you can smile with confidence once again.
Staining Is Common, Professional Treatment Can Provide Noticeable Results
If staining and discoloration are your only cause for concern, professional teeth whitening could likely help create a brighter and more beautiful smile. That is because professional treatment is designed to create noticeable results, often lightening teeth by more than eight shades during a single course of treatment.
Many cosmetic dentists offer the choice between in-office whitening, which can often be completed in less than an hour and can lighten teeth by up to ten shades, or take-home products that can be used at one's own convenience to provide similarly noticeable results. Both help to break up surface stains, leading to dramatically whiter teeth.
Another benefit of choosing treatment through a cosmetic dentist, is that a dentist can help determine if any other treatments might be able to help you achieve your dream smile. Veneers, for instance, can actually help correct both permanent staining, and issues related to the size, shape and even the spacing of the teeth. In many cases, a customized smile makeover is the best way to go about achieving a great smile.