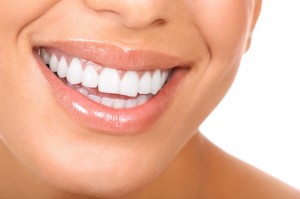 Let's face it: everyone wants a beautiful smile. Just a few short decades ago, achieving beautiful teeth was a challenge if you didn't naturally have them, but that's no longer the case. Today, it's easier than ever to alter your smile for the better, but receiving treatment from a top-notch cosmetic dentist is key. Allow Lafayette cosmetic dentist Dr. Michael Young to explain.
Achieve a Beautiful Smile in Lafayette
Having a "beautiful smile" means different things to different people. Maybe you like the shape and spacing of your teeth, but you wish they were eight shades whiter. Maybe the gap between your two front teeth makes you uncomfortable. Or, maybe you're embarrassed by the shape and texture of your teeth completely. Dr. Young and our team are here to tell you that you don't need to hide your smile any longer. Why? Because all of these flaws are fixable with quality cosmetic dentistry right here in our Lafayette, Louisiana dentist office.
We offer, state-of-the-art cosmetic dental services, including:
Invisalign: "invisable" braces that align your smile using a series of clear, comfortable, and removeable mouthpieces
Teeth Whitening: in-office and at-home teeth bleaching to dramatically whiten your smile
Don't hide your smile any longer! To begin the journey to the new you, call our Lafayette dentist office at (337) 237-6453 to reserve a consultation appointment. At this appointment, Dr. Young will examine the health of your teeth and gums and candidly discuss with you what you'd like to change about your current smile and how you envision your perfect smile. If you'd benefit from treatment and if you choose to move forward with the smile makeover process, our team will help you schedule your dental work.
For more information about our cosmetic dental services, call our office at (337) 237-6453 or visit us online at 23smiles.com.