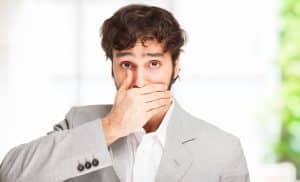 Tobacco's effects on your health can be serious. One area where you can experience problems is your oral health. You will face an increased risk for problems like gum disease, and potentially serious conditions like oral cancer. If you have been a user of tobacco products, you have hopefully already cut yourself off from its use. Even if you have, you may still have issues because of its impact on your appearance. With cosmetic dental treatment, your dentist can help you dramatically improve your smile after tobacco use.
Removing Stains Caused By Tobacco Products By Undergoing A Whitening Treatment
Because tobacco can leave behind stains in your enamel that are unpleasant to look at, many patients depend on the results of a professional whitening treatment. Whitening agents are capable of removing stains that have gathered on your enamel. The resources available from your dentist can make a difference by eliminating stains store bought products are not able to address. After your treatment, you can be thrilled to show off a brighter smile.
Using Other Cosmetic Treatments To Enjoy An Improved Smile
Over the years, many issues can affect your smile – not just tobacco use. There are different cosmetic dental treatments available to make improvements you hope to enjoy. With porcelain veneers, you can make corrections that improve the color of your teeth, but also make improvements by addressing problems with their shape and size. Minor dental damages can even be corrected, so that your teeth appear healthy, vibrant, and attractive whenever you smile.
Talk To Dr. Young About Cosmetic Treatment To Address Tobacco Stains
Are you looking for a way to improve your smile after using tobacco products? Michael J. Young, DDS can help you make impressive improvements when you undergo cosmetic care. Dr. Young can recommend the appropriate treatment, and can provide care that helps you enjoy your best smile. Through cosmetic care, patients can enjoy a boost to their self-confidence, and fix issues that have consistently made them uncomfortable with their appearance. Our office takes care of patients from Breaux Bridge, Broussard, Scott, Youngsville, and surrounding communities. To learn more, contact us today at our Lafayette, LA, dentist's office at 337-237-6453.