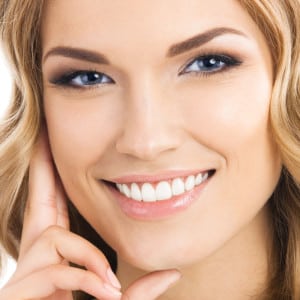 Are you one of the many patients who have discovered the wonderful benefits of porcelain veneers? This cosmetic treatment offers an incredibly long list of benefits, some of which you may have already begun to learn about. You may also have a general knowledge regarding what to expect from the procedure itself. However, if you are considering choosing veneers but are still on the fence, your problem may simply be that you are lacking some essential information that will help you make a final decision. Before you assume you know all there is to know, do yourself a favor: Test your knowledge with this quiz:
True or False? A Veneers Quiz
True or False: A porcelain veneer covers your whole tooth and has an opaque finish.
True or False: Veneers can address most types of cosmetic problems – they often do the job of multiple cosmetic treatments.
True or False: Porcelain veneers are very easy to care for – you will not need to buy special instruments or toothpastes.
Answer Key
False. A veneer is a translucent ceramic casing that we will place over the visible portion of your tooth. This means your natural tooth will gently shine through and it will cover only the part of your tooth that people can see when you smile. Its translucent finish will provide a natural, lifelike look.
True. Veneers address small gaps between teeth by closing them, allow you to change the shape, size, and length of your teeth, cover problems like chips and cracks, improve the whiteness of your smile, and provide uniformity.
True. Veneers require you to provide them the same care you do for your natural smile. The same precautions you follow for natural teeth are those you should consider for your veneers – this includes avoiding abrasive products like certain toothpastes and hard-bristle toothbrushes. Brush with a soft-bristle toothbrush twice a day for two minutes each time. Floss once a day. That's all you need to do.
ABOUT YOUR LAFAYETTE, LA COSMETIC DENTIST:
Michael J. Young, DDS, and his skilled team of dental care professionals happily serve patients and their families, living in Breaux Bridge, Broussard, Scott, Youngsville, and surrounding communities. To learn more, contact us today at our Lafayette dentist's office at 337-237-6453.