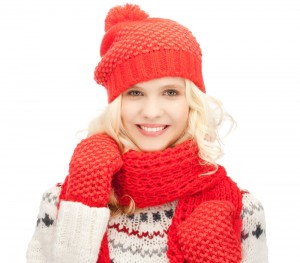 Beautiful smiles are not just for the rich and famous. Imagine finally having the show-stopping smile you've always wanted, while keeping as much of your natural teeth as possible. Bright, white, and straight teeth are fully attainable through modern dental technology. No matter the level of correction needed, cosmetic dentistry can restore and improve the look of your smile. You can finally experience freedom from the embarrassment of discolored, misshapen, or crooked teeth, and gain the confidence you always wanted.
True or False:
All cosmetic dental procedures are expensive.
This is not necessarily true. In many cases, your dental insurance may cover a percentage of the cost depending on the type of treatment requested. There are also several payment options available to help you budget for your treatment.
A large portion of your tooth must be removed to apply veneers.
False! When having veneers placed, your dentist will gently contour the fronts of your teeth and remove an extremely thin layer of enamel. This aids in the adhesion between the veneer and your tooth's surface. Veneers can create an impressively dramatic change in your smile aesthetics.
Clear braces are quick and easy.
Invisalign clear braces offer an easy, inconspicuous way to straighten your teeth. In most cases, the full treatment takes about one to two years to complete, depending on your level of correction needed. Clear braces are increasing in popularity in cosmetic dentistry because many people do not want to deal with brackets, wires, and frequent office visits. You can now straighten your teeth from the comfort of your home.
Laser gum contouring is virtually painless and has immediate results.
True, gum contouring through the use of a soft tissue laser is virtually pain-free, and you can experience near immediate improvement. Extra gum tissue can make teeth look shorter than they really are. By sculpting a new gum line, you can have a fuller, more natural-looking smile.
ABOUT YOUR LAFAYETTE GENERAL DENTIST:
Michael J. Young, DDS, and his skilled team of dental care professionals happily serve patients and their families, living in Breaux Bridge, Broussard, Scott, Youngsville, and surrounding communities. To learn more, contact us today at our Lafayette dentist's office at 337-237-6453.