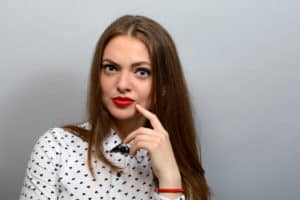 Are you worried that you may require restorative dental treatment, after trauma suffered to a tooth, or perhaps visible damage such as a chip or crack? Maybe you failed to seek treatment, promptly after being diagnosed with a cavity, and now you're concerned the decay may have led to an infection. You might be pleasantly surprised just how many forms of dental issues crowns can effectively address. So if you do think you need restorative dental treatment, talk to your dentist about the many ways crowns might be able to help improve both your smile's function, and just as importantly, its form.
Exploring The Many Ways a Dental Crown Could Help Improve Your Smile
Chips and cracks – There are a number of potential causes of chips or cracks, including sports injuries, automobile accidents, and often even hard foods, candies, even ice. Fortunately, a crown provides a minimally invasive form of restoration that can help to protect a tooth against worsening with wear, so that the healthy tooth root can remain in tact. Plus, for patients choosing porcelain or zirconia crowns, the restoration can be seamless as well, helping to erase the noticeable imperfection and embarrassment a chip or crack can create.
After cavities – In the case of deeply progressed cavities, a crown may be recommended rather than a dental filing. That is because crowns offer even longer-lasting and more substantial protection against further erosion, or even infection, than fillings do, thanks to the strength of the products used to craft modern dental crowns.
Following root canal treatment – After root canal treatment, it is extremely important to protect the tooth against reinfection. In this case, a crown offers a tight seal, preventing harmful bacteria from reentering the fragile tooth!