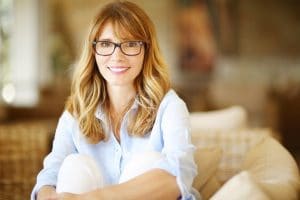 If you are preoccupied by several dental flaws that affect your smile, you may worry a significant amount of cosmetic dental work would be needed to really improve your appearance. Fortunately, there are cosmetic procedures that can make many impressive changes, meaning you may be close to a transformed image than you realize. One way to make many corrections is to have porcelain veneers placed. By arranging this procedure with your dentist, you can devise a treatment that will cover up flaws across your smile. Veneers can hide different issues with the condition of your teeth, and address intrinsic discoloration, a problem with your appearance that can be difficult to resolve.
Your Experience With Porcelain Veneer Placement
The process of placing porcelain veneers will require two appointments, with time in between needed for the construction of the veneers. During your first appointment, your dentist will take down needed measurements of your teeth, and do any necessary preparatory work so that your veneers fit properly. After they have been constructed, you will return for the placement. Once they are affixed to your smile, your veneers should be securely in position for many years.
Discussing Cosmetic Work During A Consultation
If you want to learn more about cosmetic treatment, a cosmetic consultation can be significantly beneficial. You can take the time to discuss what you want from your results, while also letting your dentist make recommendations based on the current issues impacting your appearance. Having this review can lead to a more informed choice, which can lead to fantastic improvements.
Dr. Young Can Correct Multiple Flaws, And Provide You With A Fantastic Smile
If you want to make big changes to your smile, set a time to meet with Michael J. Young, DDS, and discuss porcelain veneers. With veneers, you can hide a number of unflattering dental issues, and transform your appearance. This is one of several cosmetic procedures we can provide. In addition, our office also provides preventive and restorative care. Our office is happy to welcome families from from Breaux Bridge, Broussard, Scott, Youngsville, and surrounding communities. To learn more, contact us today at our Lafayette, LA, dentist's office at 337-237-6453.