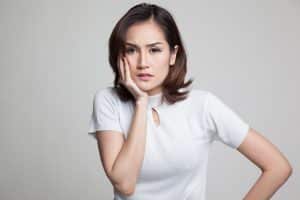 When you find the right solution to dental damage, you can make sure that your tooth is protected, and that your smile still looks great. Different degrees of dental damage can call for different strategies. In some cases, your damage may be visible, but it may not have an impact on the health or function of your tooth. In other cases, that harm can leave a tooth seriously vulnerable. Your dentist can examine your smile, and determine if you need restorative dental work to repair a tooth. If this is not called for, they can talk to you about your cosmetic dental treatment options.
Your Restorative Work Can Make Your Smile More Attractive
If you have a damaged tooth in need of repair, you can be relieved to know that the restorative work you undergo can improve your appearance. With a dental crown made of porcelain, you can guard your tooth against future harm without having a conspicuous restoration that hurts your appearance. A zirconia crown may be recommended if you need to treat one of your back teeth, which can be placed under more pressure when you bite and chew.
Using Cosmetic Work To Cover Up Minor Damages
In the event that you have damage that is not affecting the health of a tooth, cosmetic dental work can help. Your dentist can address minor chips or cracks in a single visit when you undergo a dental bonding procedure.
Reducing Wear And Tear On Teeth
One way to avoid dental damage is to make sure you are limiting excess wear and tear on teeth. If you have a habit of grinding your teeth, make sure you let your dentist know. Putting a stop to this problem can reduce your risk of suffering dental damage.
Talk To Dr. Young About Receiving Proper Care For A Damaged Tooth
If you need to receive care for dental damage, schedule an appointment with Michael J. Young, DDS! You can have the appropriate restorative or cosmetic dental treatment recommended, based on the degree of damage that needs to be addressed. To learn more, contact us today at our Lafayette, LA, dentist's office at 337-237-6453.