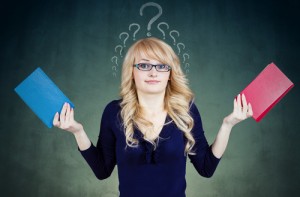 Movie stars, politicians, and rock stars aren't the only ones sporting beautiful smiles these days. A high-wattage smile can now be seen on everyone from teachers to rocket scientists, and who could blame them? People tend to perceive those with attractive teeth as more successful, attractive, and trustworthy than those whose teeth appear yellowed, cracked, or broken. Studies even show that one's smile makes them look younger in the eyes of others, that is, unless teeth are crooked or worn down. Even job prospects improve with better oral health, Dr. Michael Young, who helps patients choose between Lumineers and porcelain veneers in Lafayette, LA.
Key differences between Lumineers and Veneers…
No two patients' teeth are exactly the same, so we're proud to offer more than one option. Lumineers are actually a brand of veneers. Compared to traditional veneers, Lumineers generally require minimal preparation. The amount of tooth structure that must be removed before receiving Lumineers is less than that of other types of veneers; in many cases, this step can be omitted altogether. Regular veneers are comprised of thicker layers of porcelain as opposed to the ultra-thin Lumineer shells.
Most patients would benefit from either option, although there are situations in which one is more desirable than the other. For example, Lumineers work well for creating slightly longer teeth, covering stains, and correcting minor chips.Veneers are equally effective in these areas, but have the added benefit of being suitable for treating prominent gaps between teeth without turning to traditional braces, Invisalign, or ClearCorrect invisible braces.
…and a few similarities
Of course, not all features and benefits of the two options are so radically different. Veneers and Lumineers both:
Have stain-resistant properties
Are made of thin layers of porcelain
Mask resilient stains and discoloration
Repair cracks and chips
Lengthen and/or straighten teeth, if needed
Need something to smile about? To learn more about veneers and Lumineers in Lafayette, LA, or to schedule an appointment with Dr. Michael Young, contact us at (337) 237-6453. We welcome residents of Lafayette, Broussard, Youngsville, Scott, Breaux Bridge, and neighboring cities.