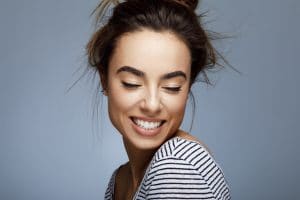 Our teeth are tough, but they have a tough job that can eventually cause wear and tear to form. Your jaw can produce terrific force when you bite down, and over time the friction from biting and chewing can affect the look of your smile. While this can be a natural occurrence, patients can still have valid concerns about how it affects their appearance. Cosmetic dental work can improve your smile by hiding evidence of wear and tear. With the right procedure, you can make your smile look healthier and younger, and feel great about how you look.
Issues That Cause Wear And Tear On Teeth
Biting and chewing food will create friction that leads to some minor damage to teeth. While everyone faces some risk of this, it may leave little in the way of visible traces. However, if your teeth are not as naturally sturdy, you may see more signs of wear and tear. You can also see increased damage if you grind your teeth, particularly if you have a habit of grinding them at night.
Cosmetic Dental Care Can Improve The Condition Of Your Teeth
Porcelain veneers can effectively cover up any unattractive problems that might be affecting your smile. You can have them placed to cover up the signs of visible wear and tear. That being said, this cosmetic procedure can actually have a number of positive benefits. You can make your teeth appear whiter, hide chips and cracks, or even cover spacing concerns. This treatment is often thought of as a smile makeover, as it can lead to a dramatic positive change.
Dr. Young Can Offer Valuable Smile Improvements With Cosmetic Dental Care
If you want to do something about wear and tear on teeth, or if you are looking to address any number of other issues, talk to Michael J. Young, DDS. With the right cosmetic dental procedure, you can see remarkable improvements to your smile. We offer great smile care for families from Breaux Bridge, Broussard, Scott, Youngsville, and surrounding communities. To learn more, contact us today at our Lafayette, LA, dentist's office at 337-237-6453.