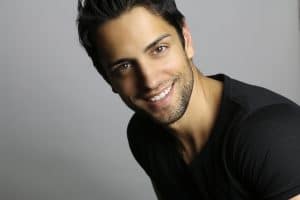 When it comes to cosmetic dental work, less may be more. Contouring treatments are recommended for patients who need to do something about problems like excessive or uneven gum tissue, or overly large or jagged teeth. These problems can throw off the symmetry of your appearance, and hurt the quality of your smile. During a consultation, your dentist can talk to you about what you should expect from these procedures. The goal of any cosmetic procedure is to leave you with natural-looking results that offer real value. In some cases, your dentist can see to it that you have amazing results in just one appointment!
How Gum Contouring Can Lead To Remarkable Cosmetic Benefits
A gum contouring treatment makes it possible to address bulky or uneven periodontal tissue. Removing excess tissue can make your teeth appear longer, and eliminate any concerns that they appear short or squat. This can also be performed when you have bumpy or uneven tissue, which can be unattractive. Because your dentist uses lasers to perform this tissue removal, you can enjoy more precise work, and a faster healing time.
Undergoing A Bonding And Contouring Procedure To Improve Flawed Teeth
Many different issues can affect the appearance of teeth. With a tooth bonding and contouring treatment, your dentist can carefully address your esthetic shortcomings, and make natural-looking changes. Tooth contouring can make a tooth that is too large look smaller, and it can even out a tooth that is chipped, or jagged. A bonding treatment will see your dentist cover the tooth in a composite resin material, which can hide chips and cracks, make a tooth appear larger, or hide discoloration. Many patients who undergo this work can have results after a single appointment.
Talk To Dr. Young About A Cosmetic Contouring Treatment
The right contouring treatment can lead to big cosmetic dental improvements. Michael J. Young, DDS is proud to offer a range of cosmetic services, which can help you enjoy the smile you have always dreamed of showing to the world. We are proud to offer care for families from Breaux Bridge, Broussard, Scott, Youngsville, and surrounding communities. To learn more, contact us today at our Lafayette, LA, dentist's office at 337-237-6453.