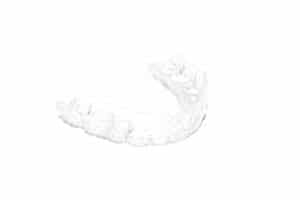 Do you wish you had a more even smile? Misalignment leads to a number of problems with the health and appearance of the smile. However, we have a barely visible system to correct the appearance of the teeth and improve overall oral health for patients in Lafayette, LA. Should you try Invisalign®?
Try Our Quiz on Invisalign®
True or False: Each aligner set is custom-made.
True or False: They can be removed for meals or special occasions.
True or False: Correcting misalignment improves oral health.
True or False: They're practically invisible.
Answer Key
True. In order to create them, we take detailed impressions of your teeth. The impressions will be sent to a special lab, where experts create them from a BPA-free plastic material. Being custom-made means they will fit comfortably and help patients avoid discomfort. Over time, the aligners will correct the alignment of the teeth.
True. Brace cannot be removed, which makes brushing and flossing difficult. Patients also have to avoid certain foods, such as hard or chewy items, that would become stuck in the braces. However, the aligners can be removed before meals, so you don't need to change your diet. You also have an easier time brushing and flossing with removable aligners as well.
True. Without treatment, an uneven smile provides hiding places for food particles and bacteria, leading to a greater risk of tooth decay and gum disease. The pressure on the jaw joints from misalignment also leads to a higher chance of TMJ disorder and bruxism developing. Correcting misalignment improves both the health and beauty of the smile.
True. The clear aligners are designed to be practically invisible. When worn, they will be barely noticeable, making them a great choice for teens and adults. If you have any questions about Invisalign® then contact our team today.
Ready to Try Clear Aligners?
We have a clear and comfortable alternative to metal braces. To schedule a consultation, call the office of Michael J. Young, DDS, in Lafayette, LA, today at 337-237-6453. We proudly serve patients from Breaux Bridge, Broussard, Scott, Youngsville, and surrounding communities