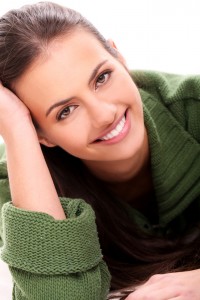 Wondering what we're talking about when we mention tooth contouring to improve the aesthetic value of your smile? This treatment is simple and extremely effective – it's also an efficient, budget-friendly solution to improving a variety of minor imperfections. If you feel disappointed with the appearance of your smile as the result of small issues – like tooth shape or tooth length – speak with us about this cosmetic solution to find out if it will steer you toward the appearance you desire. In the meantime, look over the following information to help you decide whether this option may be for you:
Call It Subtractive
Unlike bonding, a treatment that adds the illusion of tissue, tooth contouring takes away tissue. You may think of it as a subtractive service. If your problem would be improved if we take away a minimal amount of tooth tissue, this cosmetic treatment may be what you're looking for.
It's Gentle and Comfortable
To perform tooth contouring, we will not need to numb your tooth or surrounding tissues. You may wonder how this is possible if we are removing some of your tooth tissue. In this case, the details will clarify. We will only remove an extremely small part of your enamel – the tissue layer that lies on the outermost surface of your tooth. Because we will use a polishing or buffing instrument, you may think of this treatment as a gentle yet effective reshaping of your tooth – or many teeth – for a more beautiful smile.
Contouring Offers Many Benefits
Still a bit hazy regarding the details of what you may achieve with tooth contouring? We encourage you to look over the following benefits:
You can improve the overall appearance of your smile if you suffer from asymmetry
We can treat isolated problems, like a single tooth that appears longer than its surrounding neighbors
Contouring may improve the shape of your teeth – this is often favorable for teeth that appear very pointy, rough around the edges, or that simply do not complement your features
ABOUT YOUR LAFAYETTE GENERAL DENTIST:
Michael J. Young, DDS, and his skilled team of dental care professionals happily serve patients and their families, living in Breaux Bridge, Broussard, Scott, Youngsville, and surrounding communities. To learn more, contact us today at our Lafayette dentist's office at 337-237-6453.