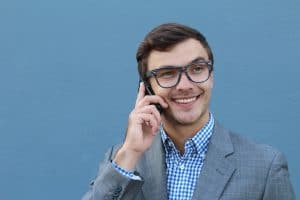 The right cosmetic dental procedure can transform your smile in remarkable ways. You may be able to address issues with the color of your teeth, as well as their shape, size, and condition by seeking your dentist's help. In fact, you may be able to enjoy all of these changes with less work than you anticipate. Lumineers help people transform the look of their smile by covering up visible issues that currently affect them. Because they are slimmer than traditional porcelain veneers, Lumineers can be fitted on your teeth with less preparatory work. Lumineers have helped many people enjoy remarkable cosmetic improvements – to learn if they can help you, too, you can set an appointment with your dentist to learn more.
Lumineers Are A Slimmer Alternative To Veneers
Lumineers are remarkably thin – they can be as slim as a contact lens – so they can be placed after minimal preparatory work on your teeth. Once your dentist has affixed your custom Lumineers, you can enjoy coverage for problems like discoloration, dental damage, and even some minor dental damage. Because Lumineers take less space than traditional veneers, they can be easier for patients to receive.
How Can I Learn More About Cosmetic Dental Work?
If you want to know if you should choose Lumineers, veneers, or a different cosmetic procedure, set up a consultation with your dentist. Discussing cosmetic work with your dentist can help you learn more about how your smile can be improved. It can also give them a chance to identify problems that might call for restorative work, rather than attempting cosmetic care.
Talk To Dr. Young About Making Smile Improvements With Lumineers
If you want to know more about Lumineers, or if you are interested in any other cosmetic dental procedure, talk to Dr. Young. When you set up a consultation to learn about cosmetic dentistry, you can find out how you can enjoy a stunning smile transformation! Our practice is proud to offer a range of care to patients from Breaux Bridge, Broussard, Scott, Youngsville, and surrounding communities. To learn more, contact us today at our Lafayette, LA, dentist's office at 337-237-6453.