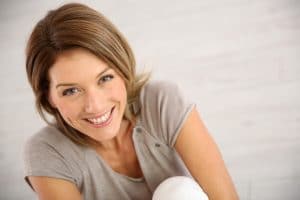 Dental crowns are effective protectors of vulnerable teeth. By covering your tooth above the gum line, they can keep it safe from harm, and avoid any functional concerns. It can be easy to focus so much on the way crowns offer restorative dental health support that you fail to see how they can offer cosmetic benefits, too. Your dentist is able to have your crown constructed from one of several life-like materials. Patients who receive esthetically pleasing crowns enjoy the benefits of oral health support, while also feeling confident in how they look. When people see your smile, they will not be distracted by the jarring sight of a metal restoration. Instead, they can see what they believe to be a healthy, attractive smile. 
Using Dental Crowns In Restorative Care
Dental crowns are effective when your dentist needs to deal with a serious cavity, but they are also relied on to address problems with tooth injuries. Any time your tooth is left vulnerable to future infections, or incapable of handling biting and chewing forces, a crown can help.
Your Crown Can Improve Your Smile By Covering An Unsightly Tooth
There are some cases where your dentist might recommend a crown for a tooth, even if that tooth is "healthy." Some people will have a tooth that does not develop the proper size, which can interfere with how you bite and chew. It is also possible to have a tooth that is weaker, or otherwise flawed. Thanks to the realistic look of many modern crowns, better support for your oral health can come with real cosmetic benefits. Your dentist can let you know if this approach is right for you after a consultation to ascertain your needs.
Talk To Dr. Young About Improving Your Smile With A Dental Crown
If you want to make improvements to the health of a tooth, but want to make sure your appearance is not affected, talk to Dr. Young. Because our office can provide you with a life-like dental crown, you can enjoy cosmetic and restorative benefits from treatment. We proudly offer care to families from Breaux Bridge, Broussard, Scott, Youngsville, and surrounding communities. To learn more, contact us today at our Lafayette, LA, dentist's office at 337-237-6453.