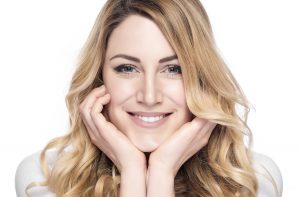 Have you ever found yourself thinking how your smile would look so much better if you could fix that one little issue with a tooth? A relatively minor dental flaw can have a big impact on a person's appearance. Luckily, cosmetic dental care can help you correct the matter, and see a big improvement to how you look. If you want to target specific flaws with a problem tooth, ask about a bonding and contouring treatment. These procedures are often used together to make precise modifications to an unsightly tooth. You may be able to make a big improvement to how you look in just a single visit!
It Only Takes One Flawed Tooth To Sink The Quality Of Your Smile
Uniformity is important when it comes to our smile. If you have just one tooth that stands out for being discolored, for being damaged, or for any congenital abnormality, it can create a problem for your overall appearance. Bonding and contouring will allow your dentist to pinpoint an issue, and make the appropriate correction. With contouring, a tooth can be reduced in size, or corrected for having an uneven shape. Bonding allows your dentist to hide issues like damage and discoloration. A smaller tooth can also be made to look larger.
Learning How Your Dentist Can Improve Your Smile Through Cosmetic Treatment
If you have an idea of how you would like to change your smile, but feel unsure of how to make that change a reality, set aside time to talk with your dentist. During a consultation, you can learn what type of care would be most ideal to fix an issue you are hoping to change.
Talk To Dr. Young About Cosmetic Improvements That Can Be Made Through Bonding And Contouring
If you want to do something about your smile, the right cosmetic dental treatment can do wonders. Dr. Young can provide you with a means of correcting a range of different issues, so that you can enjoy a terrific boost to your appearance. Michael J. Young, DDS, and his staff happily welcome patients and their families from Breaux Bridge, Broussard, Scott, Youngsville, and surrounding areas. To learn more, contact us today at our Lafayette, LA, dentist's office at 337-237-6453.