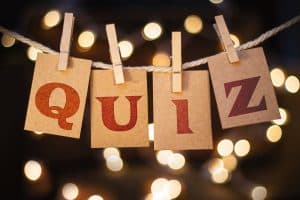 Spacing and alignment issues can frustrate people, as they may draw unwanted attention, and hurt the overall quality of their smile. Many patients will go on to make corrections by undergoing a treatment with clear braces. Invisalign and ClearCorrect both provide orthodontic corrections that will gradually put your teeth in more appropriate positions, without requiring you to have conspicuous braces placed on your teeth. In some cases, milder issues of overlaps and improper spacing may be fixable with other cosmetic dental treatments. If this approach is approved for you, you may be able to see dynamic changes in considerably less time.
Questions:
True Or False: A spacing issue caused by an undersized tooth may be fixable with a dental bonding treatment.
True Or False: Clear braces can only be used after you have spent time wearing metal braces.
True Or False: Some minor spacing or alignment issues can be fixed when you have porcelain veneers placed on teeth.
Answers:
True! Dental bonding can sometimes be of value to patients with a gap caused by an undersized tooth. A treatment can make that tooth appear larger, and effectively close the gap in question.
False! Clear braces can be used to help many patients make the changes to their dental alignment that they desire. If your dentist approves you for their use, they can be used as an alternative to more conspicuous braces that employ brackets and wires to make their corrections.
True! Some patients will be able to cover minor gaps and overlaps with porcelain veneers. Your dentist will need to examine you to make sure you qualify for this approach.
Talk To Dr. Young To Learn How You Can Have Spacing And Alignment Issues Addressed
Spacing problems, and teeth that overlap in inappropriate ways, can be frustrating smile concerns. Talk to Dr. Young to learn how you can improve your smile by correcting these flaws. With clear braces, you can make orthodontic corrections without resorting to traditional metal braces. Michael J. Young, DDS, and his expert team of dental care professionals happily welcome patients who come to us from Breaux Bridge, Broussard, Scott, Youngsville, and surrounding communities. To learn more, contact us today at our Lafayette, LA, dentist's office at 337-237-6453.