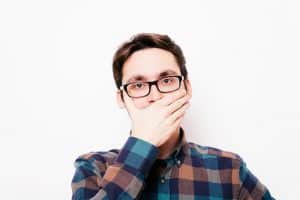 Dental damage can create a permanent problem with your smile. Chips and cracks can make you self-conscious about a permanent flaw. In some cases, an injury can lead to a tooth producing more dentin, which will lead to the tooth looking duller, making it stand apart from its neighbors. While you may not be able to naturally recover from these issues, you can enjoy support thanks to cosmetic dental work. Your dentist can provide the right treatment you need to cover up whatever unsightly evidence of damage you would like to address.
Minor Chips And Cracks
Minor chips and cracks can come from an injury, or as a result of bruxism, a habit of grinding your teeth. In many cases, a bonding treatment can allow your dentist to remedy your appearance in just one visit. Composite resin will be affixed to the tooth in order to fill in a chip, or to hide a crack. You can also receive porcelain veneers in order to to hide these types of dental damage.
Discoloration After An Injury
If your tooth has grown dull after an injury, you should understand that a professional whitening treatment will not be able to help. Veneers and dental bonding can both be used to hide this form of discoloration.
More Severe Dental Damage Can Call For Restorative Care, Not Cosmetic
If your damage is significant enough to make it harder to confidently bite and chew, then you may be better served with a dental crown, to both protect a tooth, and improve how it looks. Crowns can also be used to help with more significant discoloration issues.
Tired Of Looking At A Damaged Tooth? Talk To Dr. Young!
If unsightly tooth damage has made you dissatisfied with your smile, speak with Michael J. Young, DDS about cosmetic dental treatment. You can come in for a consultation and learn how you can come away with changes that allow your smile to look naturally flawless. Our office is happy to welcome patients and their families from Breaux Bridge, Broussard, Scott, Youngsville, and surrounding communities. To learn more, or to make your appointment, contact us today at our Lafayette, LA, dentist's office at 337-237-6453.