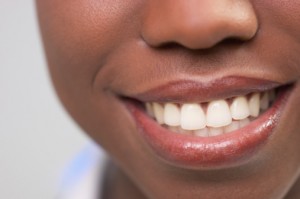 When your Lafayette dentist tells you that would benefit from orthodontic treatment, you may suddenly fear metal wires or clear aligners that take months to shift your teeth into their proper positions. If you want a straighter smile quickly, Dr. Young may suggest a treatment known as "instant orthodontics." Veneers, bonding, LUMINEERS, and crowns can make your smile appear straighter in just a few visits to our Lafayette dentist office.
What is Instant Orthodontics?
"Orthodontics" typically implies using gentle forces to push your teeth into alignment. Instant orthodontics, however, doesn't actually adjust your teeth. Instead, the treatment simply covers your teeth to hide gaps and misalignments. Since there are no wires, brackets, bands, or aligners, you don't have to deal with poking, pulling, breaking, or irritation. Furthermore, instant orthodontic treatments can straighten, whiten, and restore your smile in just one procedure.