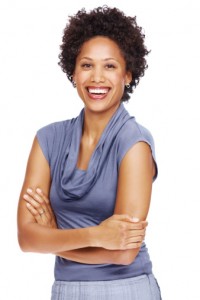 You say you want a "better" smile, but what specifically do you want? At your consultation with Dr. Young, your Lafayette dentist, can help you determine what you like and dislike about your smile, as well as the cosmetic procedures that will deliver your desired outcomes. Here are some of the most common complaints about smile imperfections, and the cosmetic options Dr. Young offers to correct them.
"My teeth are discolored."
Teeth bleaching removes stains to give teeth a bold, bright appearance. Whitening can be done professionally by Dr. Young or with over-the-counter treatments. Dr. Young uses the Zoom! Whitening system for one-visit in-office bleaching, or custom-fitted trays with prescription whitening gel for bleaching at home.
"My teeth have flaws."
Bonding can correct chips, cracks, discoloration, or gaps. A composite tooth-colored material is bonded to the surface of your tooth to conceal defects. The bonding material is custom designed to match natural tooth structure, so it blends perfectly with your existing teeth.  Dental veneers are another cosmetic option that can transform your smile to look brighter, straighter, and more symmetrical. Dr. Young offers traditional porcelain veneers and LUMINEERS by CERINATE, a no-prep option that works well for some cases.