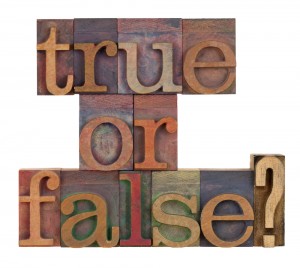 Saliva is the clear, watery liquid in our mouths that we don't generally wish to think a whole lot about. You may be surprised to know that saliva plays a rather important role in your dental health. Saliva is like a soldier waging battle against bad breath, dry mouth, and bacteria. Your Lafayette dentist, Dr. Michael Young, challenges you to a quiz on the dental benefits of your salivary glands.
Questions
Q1. True or false – Most saliva production occurs while you sleep.
Q2. True or false – Saliva helps to prevent gum disease and tooth decay.
Q3. True or false – There are two major salivary glands on either side of your cheeks.
Q4. True or false – Dry mouth is a minor condition that is uncomfortable, but harmless. (more…)